Valuation and advisory services
+1 617-308-0450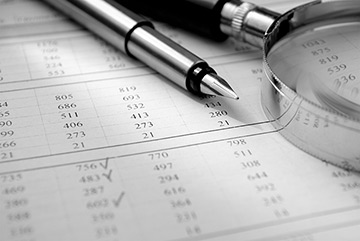 Our valuation practice attracts a diverse group of companies seeking financial solutions.
Brookline Valuation Services, Inc. has client relationships in manufacturing, distribution, IT including internet and software and biotechnology industries. The value we offer to our clients, however, is in our ability to place an emphasis on business dynamics pertinent to individual businesses. By focusing on fundamentals first, we are able to offer the same consistent consultation with the same consistent results.
What clients says about us

"We hired Brookline Valuation Services to value the intangibles portion of our Purchase Price Allocation. Mark was very professional and delivered a very detailed valuation on a timely basis. I would recommend him and use him again."

"We retained Brookline Valuation Services to provide us with a 409A valuation. Mark's process and preparation made it easy for management to get him the information he needed. He understood our business model very quickly and asked pointed and pertinent questions. His report was of the highest quality and delivered almost a week before it was promised. A pleasure to work with, we will continue to use Mark for all our future valuation needs."

"I chose Brookline Valuation Services for the quality of work. Mark Shifrin was easy to work with and professional. I would refer anyone looking for a valuation to choose Brookline Valuation Services."

"Mark Shifrin is an astute individual well versed on company valuations. I have worked with Mark on several projects over the past 4 years. Mark is easy to understand; does what he says he will do and is timely with his work throughput. Mark is professional and honest. He is a great person to work with!"

"We needed a 409a valuation prior to establishing an option price for our newly created Stock Option Plan. We had a number of other high priority and urgent initiatives underway at precisely the same time. Mark was able to complete the 409a valuation in a timely manner and, importantly to us, with an absolute minimum burden to the management team."

"Mark has done great work for us in completing our annual valuation of the Company's Common Stock in accordance with IRC 409A.  We have worked with him year after year."

"Brookline Valuation Services really took the time to understand our business and provided a thorough and thoughtful analysis.  Despite a very tight timeframe for our engagement, BVS met our deadline with no delays.  Mark Shifrin is a highly skilled valuation professional.  I look forward to working with him again."